It's something I've come across a lot in my time on the gay scene. I see a gay couple and they look identical! Whether it be two balding bears with matching facial hair, or two glammed up camp guys with eyebrows tweezed to perfection and quiffs that mirror each other.
Its something that perplexes me. Ofcourse, I have no problem with it but I find it weird how increasingly this seems to be the case and seems to be the norm. Do they purposefully hunt for guys that look like them? Is it because they want to date a version of themselves? If so, LOL. That would be a funny reason, although I doubt they would admit it, or are even aware that is the real reason, if in fact it is.

gay couple

I myself don't really have a type, and so if a guy looked similar to me I doubt I'd care that much, but just being out and about, surely the chances are that someone who doesn't look like your long lost tiwn would take your fancy? I just don't get why I see so many gay couples that are identical. I like variety - it is the spice of life after all - so why limit your remit to guys that have the same hair style/face/ethnicity/body as yourself?
I guess gay couples are bound to look more similar to each other than heterosexual ones as they are of the same gender, so you wouldn't get a straight couple both balding with matching facial hair or with long blonde locks and pretty smiles, but it seems to be beyond the incidental I think.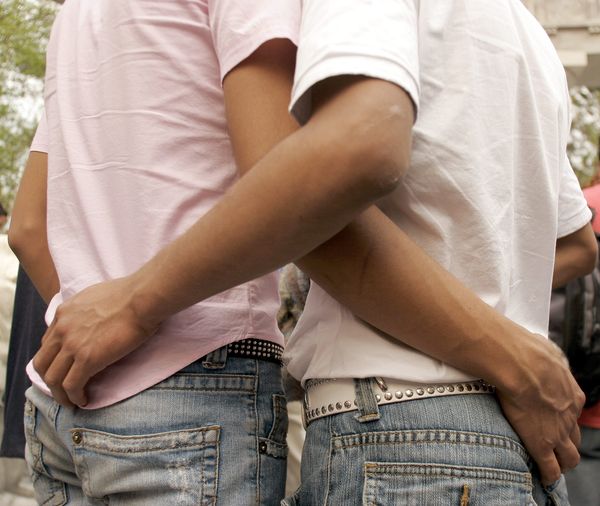 gay couple


My advice? Try people that aren't like you, opposites attract after all. But hey if you want to date the mirror image of yourself that's cool too, was just asking the question.
Why do YOU think gay guys in couples always (or increasingly) look the same?